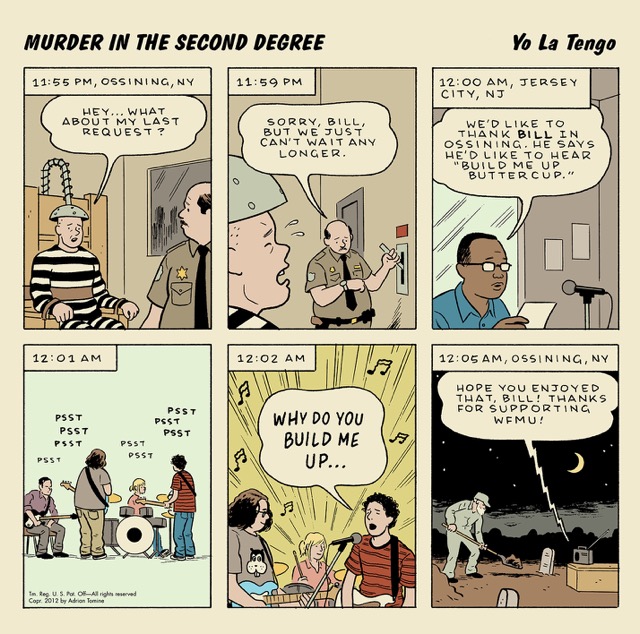 In 2006, Yo La Tengo—one of the most fun live bands around—murdered the classics; by which, they meant they covered the shit out of them. Now, they've released a volume two compiling covers recorded since then…And there's a shitload here. Most of the cuts are short, and some barely feel finished, but the sheer joy in playing them makes you listen anyway.
And the cover art is a comic, so, hey, it's perfect for my site.
So what do you get? Well, the keepers are New York Groove (a song I really need to do a G.O.A.T. feature on), To Love Somebody, and Girl from the North Country. They also have some pretty standards covers, like Hey Ya and Jailbreak, but then they dig deep and remind me of some great songs I'd forgotten like Rock and Roll Love Letter and Low Spark of High Heeled Boys.
An all around great record. Check it out.
https://www.youtube.com/watch?v=FKBwsnEEeFI