Last month, floppy comic sales went up—only a little, but up is up—over last year, while trade paperbacks boomed.
Let's start with monthly comics. DC has been suffering lately, often barely having a title crack the top 10. In March, they did much better, scoring the #1 selling book and even getting a second book in the top 10. BOOM! Studios' Mighty Morphin Power Rangers #1 outsold every Marvel book—there's a shock! We'll see if the sales continue. Here's the top 10 for the month:

1. Batman #50 (DC)
2. Mighty Morphin Power Rangers #1 (BOOM!)
3. Star Wars #17 (Marvel)
4. Superman #50 (DC)
5. Amazing Spider-Man #9 (Marvel)
6&7. Darth Vader #17&18 (Marvel)
8. Deadpool #8 (Marvel)
9. International Iron Man #1 (Marvel)
10. Avengers: Standoff Alpha #1 (Marvel)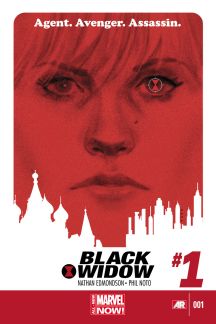 So, yeah, 70% of the top 10 are still Marvel, and 30% are Star Wars related. Bubbling under, Image's Walking Dead #152 came in 12th, selling about 800 issues less than Spider-Man/Deadpool #3. And the Batman/Teenage Mutant Ninja Turtles sold well, too—coming in 13th. Sad that to sell a DC comic these days you have to slap a #50 or throw in a novelty act. But that's the sad truth about the slow and painful fall of the publisher. When will Dan Didio be fired? When, oh Lord!?
I was also glad to see the excellent Black Widow come in #15th—the highest rated female-fronted book on the list.
As for graphic novels, Image dominated, as always, but I was glad to see it wasn't all Walking Dead:
1. Walking Dead v25 (Image)
2. Paper Girls v1 (Image)
3. Civil War (Marvel)
4. Tokyo Ghost v1 (Image)
5. Batman v7 (DC)
6. Beauty v1 (Image)
7. East of West v5 (Image)
8. Secret Wars (Marvel)
9. Batman v8 (DC)
10. Shadow Part 3 (Dark Horse)
It's worth mentioning that Marvel's Secret Wars trade was a $50 hardcover. That's what helped boost the dollar sales figures for the month by 35% over last year. 35%! And it wasn't just dollar sales, unit sales went up 25% too. So that's good news. Overall, though, fewer and fewer people are buying comics. That makes me sad. Marvel's still jamming nearly 40% of the market and DC takes another quarter, leaving just 9% for Image and table scraps for the others.
In the coming months, we'll see if DC's rebirth has any effect.