I don't know about all of you, but this year for me was a terrific one to read comics. Marvel's line-wide event showed DC how to do something like this, and produced a ton of books that, while they didn't really "matter," were lots of fun. Sure, there was some crap, too—and some big disappointments (I'm looking at you, Runaways)—but overall the tie-in series for Secret Wars were as good as—or better then—Marvel's pre-SW lineup. Good corporate stuff.
And if your tastes run less mainstream, Image exploded this year with a ton of new books, some bizarrely experimental (The Surface) and some wonderfully, superficially profane (Airboy). They published twice as many comics this year as last year, and while I can't say I loved every issue I can say that the quality was there in every one.
Even DC got some good books out this year (an amazing feat)! So before I get to my absolute favorites of the year, we'll look at those randomly good books that deserve a mention and that I recommend you consider buying in trade.
These weren't the best books of the year, but they're worth your eyetime and cash. Coming soon: My list of the best comics in 2015.
BEST SURPRISE OF THE YEAR: THE DARKSEID WAR by Geoff Johns and Jason Fabok (DC)
The big surprise here was that this event did not suck.  It wasn't groundbreaking or anything, but it was pretty good.  Thanks largely to Jason Fabok, whose art was incredible and overcame the over-writing by Johns.  Although I will say that in the opening pages of Justice League #40,
Johns did manage to explain DC's new loose continuity by essentially saying time wasn't permanent yet.  Silk purses, sows' ears.  But nicely done.
RUNNER UP: SOUTHERN CROSS by Betsy Cloonan and Andy Belanger (Image)
What a nice surprise that Betsy Cloonan can write almost as well as she draws!  Image produced a glut of sci fi comics this year, so it was easy to lose this one in the mix—it's a detective story on a spaceship.  Think Alien meets Stumptown.  Solid writing, and a good page-turner of a yarn.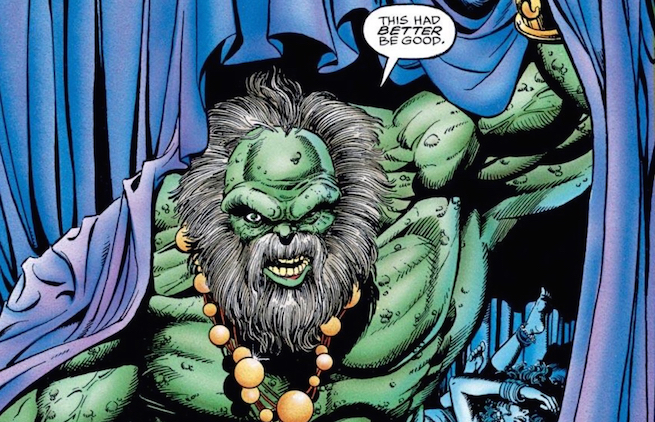 BEST PETER DAVID COMIC OF THE YEAR: FUTURE IMPERFECT by Peter David and Greg Land (Marvel)
If all the Secret Wars books were basically What Ifs without Uatu, this one was: What if Maestro's story continued?  Kind of.  Wonderful art and the best writing Peter David has turned into Marvel since they cancelled X-Factor volume 3.  It's one of the few SW tie-ins that I was really sad to see end.  RUNNER UP: None.  Ironically, with the reboot of so many 2099 comics, Peter David did not have a good year.
BEST BRUTALLY VIOLENT TORTURE PORN: BIG MAN PLANS by Eric Powell and Tim Wiesch (Image)
Marvel wouldn't have had the guts to do it, even as part of 2015's Secret Wars, but what if Captain America was a vicious dwarf?<span class="Apple-converted-space">  </span>He'd probably be something like the main character in Big Man Plans—nasty, mean, violent and rough.  Savage.
RUNNER UP: CROSSED BADLANDS: SHRINK by Max Bemis and Fernando Melek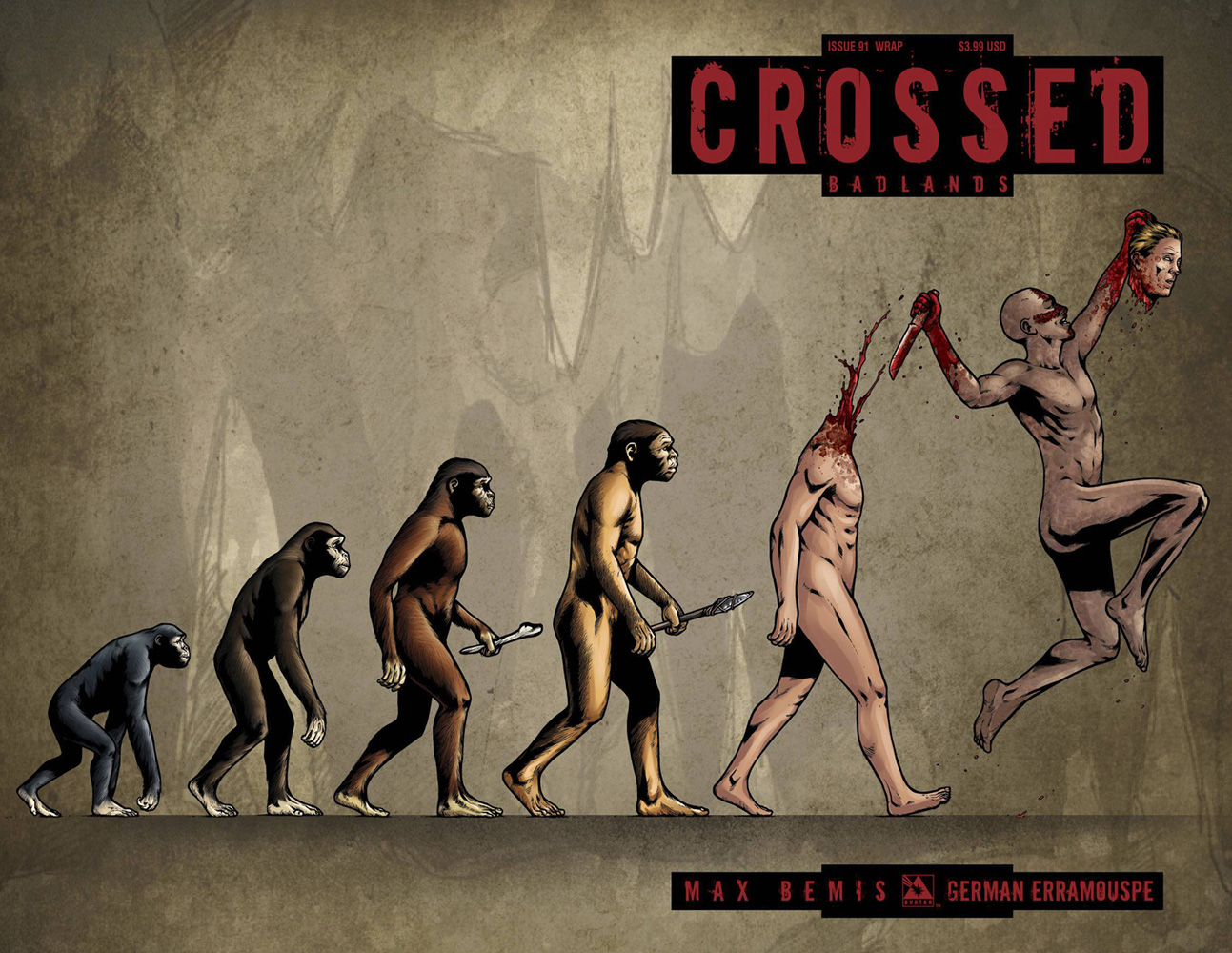 I am the first to say that the Crossed franchise has been running on fumes for years.  When he created it, Garth Ennis basically took the tired "zombie virus" concept and updated it, but like everything he does, Ennis imbued it with intelligence.  So it was disgusting and horrifying, but also smart.  Eighty issues later, Crossed: Badlands is usually just an excuse to show how many ways crazy people can put their dicks in things.  But with #81, Max Bemis came on board for a story arc titled "Shrink"
in which a psychiatrist who was bullied by his brother as a kid, locks his crossed brother in a room and tries to understand the psychology of the disease. 
The story still has the
weaknesses of the Crossed series: Predictable perversion and over-reliance
on gore-and-shock rather than true entertainment. But there's enough here to suggest that in the hands of the right person Crossed hasn't completely
lost all hope of redemption. Nice job, Bemis. Hope we see more of you.
BEST VARIANT COVERS OF 2015: Secret Wars "Action Figure" variants (Marvel).
I have to give this award to the kitchy "action figure" covers to Marvel's Secret Wars books…  You can see them all here.
RUNNER UP: Marvel's Hip Hop variant covers, used to launch its post-Secret Wars lineup.  I'm not the type who can afford to buy variants, but if they did a poster of all these I think I might have to hang it…
More on the next page!