Let's start with the bad news: Not a lot of comics were purchased in September—sales were down overall by 20%.  Marvel took nearly half the market (44%), with DC pulling in a paltry 30%.  Image snatched up 11%–which is good news, frankly, since many of their books have become the best on the market.  Even more bad news: One out of every five Marvel comics sold was a Star Wars book.  Nothing against Star Wars, mind you, I hear the books are great—but these are movie tie-ins, not proper Marvel books.
Here's the top 10 comic books sold:
1.  Journey to Star Wars #1
2.  Star Wars #9
3.  Batman #44
4. Deadpool vs. Thanos #1
5.  Darth Vader #9
6.  Amazing Spider-Man: Renew Your Vows #5 (Secret Wars tie-in)
7. Batman Annual #4
8.  Justice League #44
9.  The Walking Dead #146
10.  Deadpool vs. Thanos #2
For many of the indies, their best-sellers were also tie-ins, for example: Fight Club #2 (Dark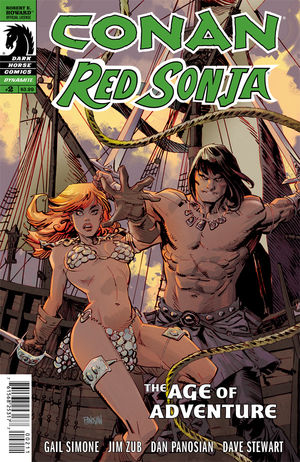 Horse), Invader Zim (Oni Press), and Red Sonja/Conan #2 (Dynamite).  And of course, for Image, Walking Dead (which isn't technically a tie-in, since the comic came before the TV show, but you get the idea).  Tie-ins seem to the way of the industry now.  Frankly, I'm surprised by the Amazing Spidey event tie-in outperforming all the X-tie ins. Especially a book like Old Man Logan, with Brian Michael Bendis behind it.  It's also no surprise that Batman is DC's best property.  It's been that way for years.  We can expect an explosion of sales next month as Marvel launches the first wave of it's "All-New, All-Different" #1s.
The trade business also had few surprises: Saga, Batman, more Saga.  Mostly Image.  Here's the top 10:
1.  Saga Vol. 5
2.  Descender Vol. 1
3.  Batman Vol. 7
4.  Chrononauts Vol. 1
5.  Batman Vol. 6
6.  Avatar Vol. 10
7.  Mad Max Fury Road
8.  Batman: The Killing Joke Special Edition (reissue)
9. The Joker: Endgame
10. Saga Vol. 1
But there is good news, starting with TV news and a preview of Daredevil Season Two! Hit next for all the latest!