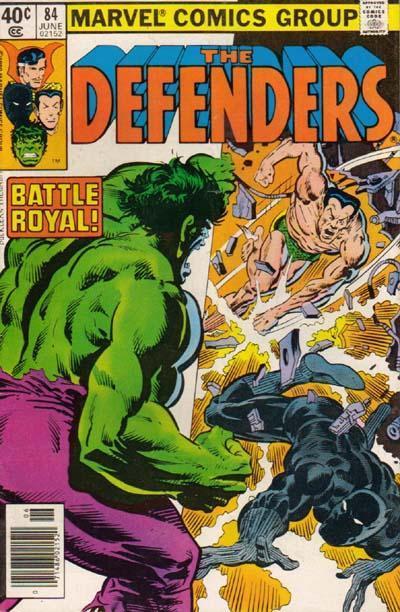 1980 was not a great year for Black Panther. His own book had been cancelled, and then he got stuck in a Defenders story that wasn't good…But really should have been. It involved some Wakandans selling their tech to some bad Atlanteans. Think about how awesome that story could have been. And then read it. It's a rushed story completely devoid of any meaningful intrigue. From one of the least best Defenders runs.
He also had contacts with Atlantis in the Serpent Crown storyline when he appeared in Marvel Two-in-One #65.
In fact, the only good thing that happened to him this year was that he got to play a minor role in Marvel Team-Up #100, perhaps the best issue of that series—a great story by Chris Claremont and Frank Miller that featured the debut of future original New Mutant Karma.