DC has promised us some very neat stuff in the coming months, in addition to its very good work on several new titles (discussed yesterday).
What's most interesting is how involved Grant Morrison will be, seeing as how he announced last year that he was done with DC…
Here's what I think you should be looking forward to, in the form of a top ten list because everyone loves lists.
THE TEN MOST PROMISING UPCOMING DC PROJECTS, ACCORDING TO ME!
10. MORE EARTH ONE BOOKS. The line of hardcover graphic novels will expand to include Aquaman by Francis Manapul and Flash by J. Michael Straczynski. I haven't really liked any of these books, so I'm not super-excited—but they sell well, and anything that gets people reading comics is good for the industry.
9. MILESTONE. Based on a lot of the announcements from Comic Con, DC has figured out that Marvel readers buy floppy comics but DC readers go for graphic novels. So it's no surprise that their plan to bring back the characters from Milestone Media (including Static Shock) will center around two original
graphic novels per year. And their bringing in some major talent: Reggie Hudlin and Jim Lee will collaborate, as will Geoff Johns and Denys Cowan. The Milestone Universe will be part of DC's current multiverse.
8. ORIGINAL CREATORS RETURN! DC announced that the writer-creators of some of its characters will return in 2016 to write stories about them. We'll see Len Wein (Swamp Thing, Metal Men), Marv Wolfman (Raven), Gerry Conway (Firestorm), and Mike Barr (Katana).
7. BATMAN MEETS THE AVENGERS!  Wow! Why isn't this #1 on my list!?! Oh, it's because these Avengers are Steed and Peel, not Stark and Rogers. And the Batman is Batman 66. Oh well. Still could be neat, though.
6. THE KILLING JOKE: THE CARTOON. DC announced a cartoon DVDs of one of the most venerated comics of all time, Alan Moore and Brian Bolland's Joker tale in which Batgirl gets shot in the spine. Bruce Timm will be involved, so the quality is all but assured. DC's animated movies have generally been pretty good. I
haven't seen Batman Year One yet—what did you guys think of it?
5. SUPERMAN BY NEAL ADAMS! One of the greatest comic book artists of all time will also write, "Coming of the Supermen," a 6-issue series about Superman vs. Darkseid. Also coming soon will be a 7-issue series called "Superman: Alien American," written by Max Landis (who wrote Chronicle) and illustrated by seven different artists including Jock, Jae Lee, and Francis Manapul.
4. THE RETURN OF BATMAN: BLACK AND WHITE. The great
anthology title of Bat-stories without color will return, and will be written by Grant Morrison! Bill Sienkiewicz and Ivan Reis were announced as part of the many contributing artists.
3. 12 NEW VERTIGO BOOKS! The Vertigo line contracted over recent years, but it looks like they'll be moving forward big time. They've already pushed out a couple good, new series recently, like Suiciders and The Kitchen, and there will be 12 new ones including The Twilight Children by Gilbert Hernandez and Darwyn Cooke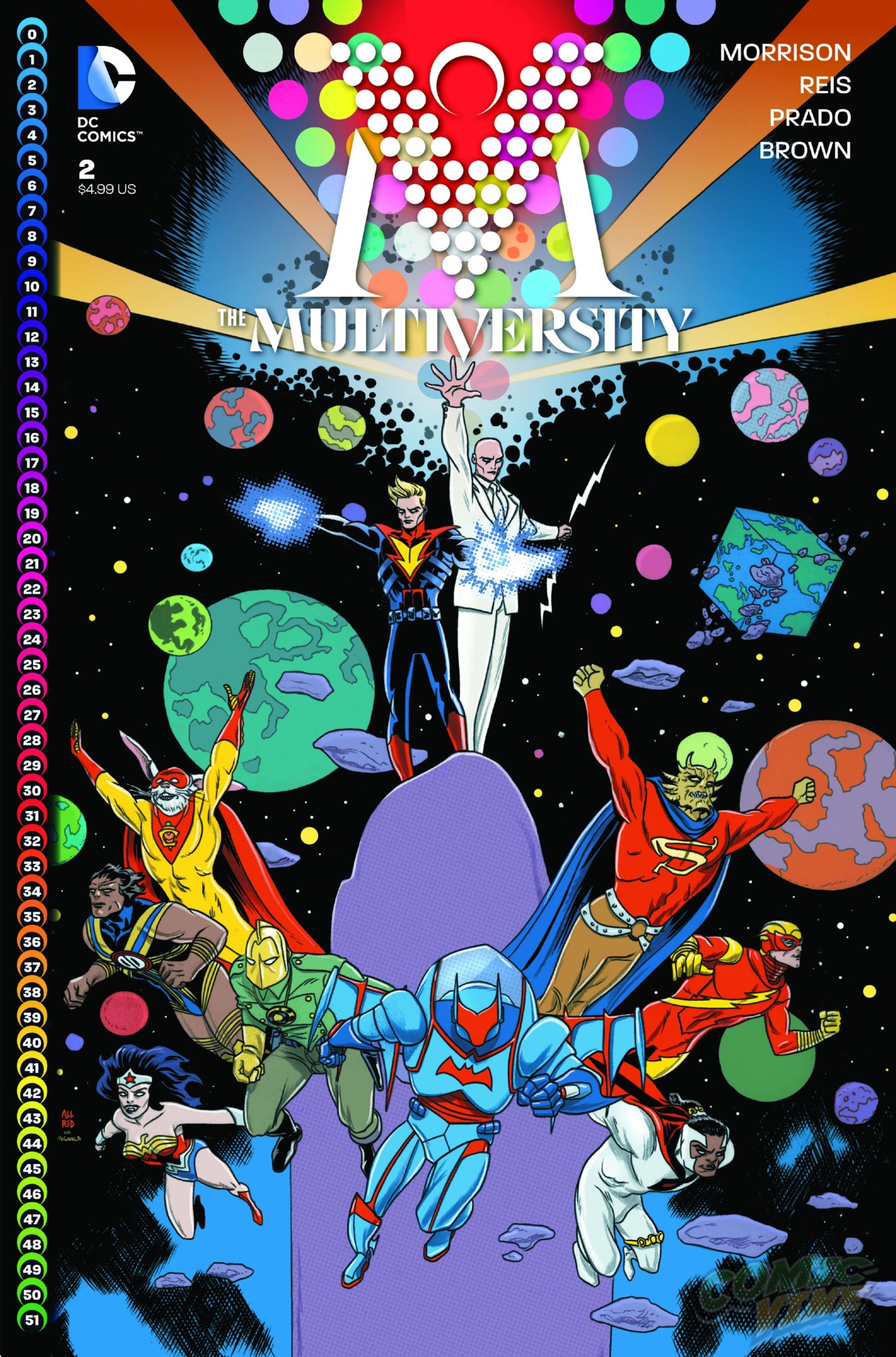 (buy on sight) and books by creators like Gail Simone, Michael Allred, Mitch Gerads (doing a war book, Sheriff of Baghdad, with author Tom King—a perfect match up), and Simon Oliver.
2. MULTIVERSITY TOO. Grant Morrison will script a series of original graphic novels set in the alternate universes he introduced in his Multiversity miniseries. I'll be honest, I don't know what Convergence did to the DC multiverse, but I'm glad there's still a place for Morrison's wonderful imagination. The first book doesn't arrive in 2016, but it will be about The Flash. I'm curious to see how Morrison handles the speedster.
1. NEW DARK KNIGHT! I'm talking about the original: Frank Miller and Brian Azzarello are writing the third chapter to Miller's Dark Knight saga, with art by Andy Kubert and Klaus Janson. It will be an 8-issue miniseries, with backup features on other DC characters' lives in the "Dark Knight Universe."