Welcome to the first post on comic book news and happenings for the new year.  There's lots to talk about, so let's dig in….
MOON KNIGHT UPDATES.  Cullen Bunn is taking over the writing chores for Moon Knight in March, following a run by Warren Ellis and Declan Shalvey that topped many peoples' "best of 2014" lists.  In the interim, Brian Wood and Greg Smallwood have been filling in with strong material, but it's nothing that would blow your mind, and it's very different from the Ellis/Shalvey stuff.  Bunn, along with a new artist (Ron Ackins), promises to follow on to what Ellis was doing.  I kind of wish they'd shelved the series for a bit to allow the Ellis stuff to sink in—it was truly groundbreaking, in the sense that nobody seems to be doing hardcore, done-in-one action stories that don't "matter" in the grand Marvel Universe sense.  Bunn has said that Marvel editorial wants the book to continue to stand on its own—so at least we have that going for us.
BUT WARREN ELLIS ISN'T GONE FROM MARVEL FOREVER…In February, he'll cowrite Captain Marvel with regular author Kelly Sue DeConnick.  It will be issues #12 and 13.  I was a big fan of the prior DeConnick-penned Captain Marvel, but since she went into outer space in the "Now" reboot I haven't cared for it.
THE RETURN OF EVIL DEAD.  Yeah, it's been rumored before (and before and before), but this time it's true: Sam Raimi and Bruce Campbell are returning, together, for another chapter in the franchise.  And this time, it's a TV series.  On Starz.  Ten half-hour episodes of "Ash Vs. Evil Dead" are promised to arrive in 2015.  They will take place 30 years after "Army of Darkness."
DEADPOOL, GAMBIT AND OTHERS GET DATES.  FOX Studios has staked out February 12, 2016, as the release date for Wade Wilson's solo film…Just in time for Valentine's Day!  FOX also staked out October 7, 2016, for a Gambit movie, which means there will be three (X-Men: Apocalypse) Marvel mutant movies coming out in 2016.  Stack 'em up alongside Batman v. Superman, Captain America: Civil War, Suicide Squad, Sinister Six (if that's still a go), and Dr. Strange, and you've got a record number of comic book movies in a single year.  Unless you look at 2017, which has even more superhero flicks coming out: Fantastic Four 2, Wolverine 3, Guardians of the Galaxy 2, Wonder Woman, Thor 3, Black Panther, Justice League, and two
Spider-Man spin offs (again, if Sony is still moving forward with this, which doesn't appear to be a certainty).  And that doesn't count all the inevitable indie books that will get big screen treatments!  It's a great time to have grown up a nerd!
JUST IN TIME FOR DEADPOOL TO DIE.  Marvel will kill Deadpool in the forty-fifth issue of his current series (which is generally terrible), which will be renumbered Deadpool #250 in recognition of all the other issues of any "Deadpool" titled series preceding it.  I guess.  A lot of the fun of the numbering jokes is gone now that Marvel is restarting issue counts every few years on all its titles.  We're looking at the possibility of a soft reboot of the entire Marvel Universe in a few months, so it's time to start killing characters off.  Seriously.  I'm all for it.  I thought this was an opportunity DC really missed out on when it jammed everything into "Flashpoint."  They should have let the creators end each of their titles in a meaningful way, either with death or marriage or even riding off into the sunset.  They could have sold a lot more comics, I think.
ALSO, THE END OF THE AVENGERS.  No, not really.  Just Avengers and New Avengers.  They're ending in April, which we all expected, as the stories combine into the new "Secret Wars" comic which promises tons of tie-ins.  No word on whether the (vastly inferior) Uncanny Avengers or Captain America and the Avengers books will end, but I'm pretty sure Secret Avengers is drawing to a close (the storyline seems to be ending).  As I just mentioned in the previous item, expect a lot of this kind of thing from Marvel in the first half of 2015 as the entire line is re(booted or organized, can't tell which).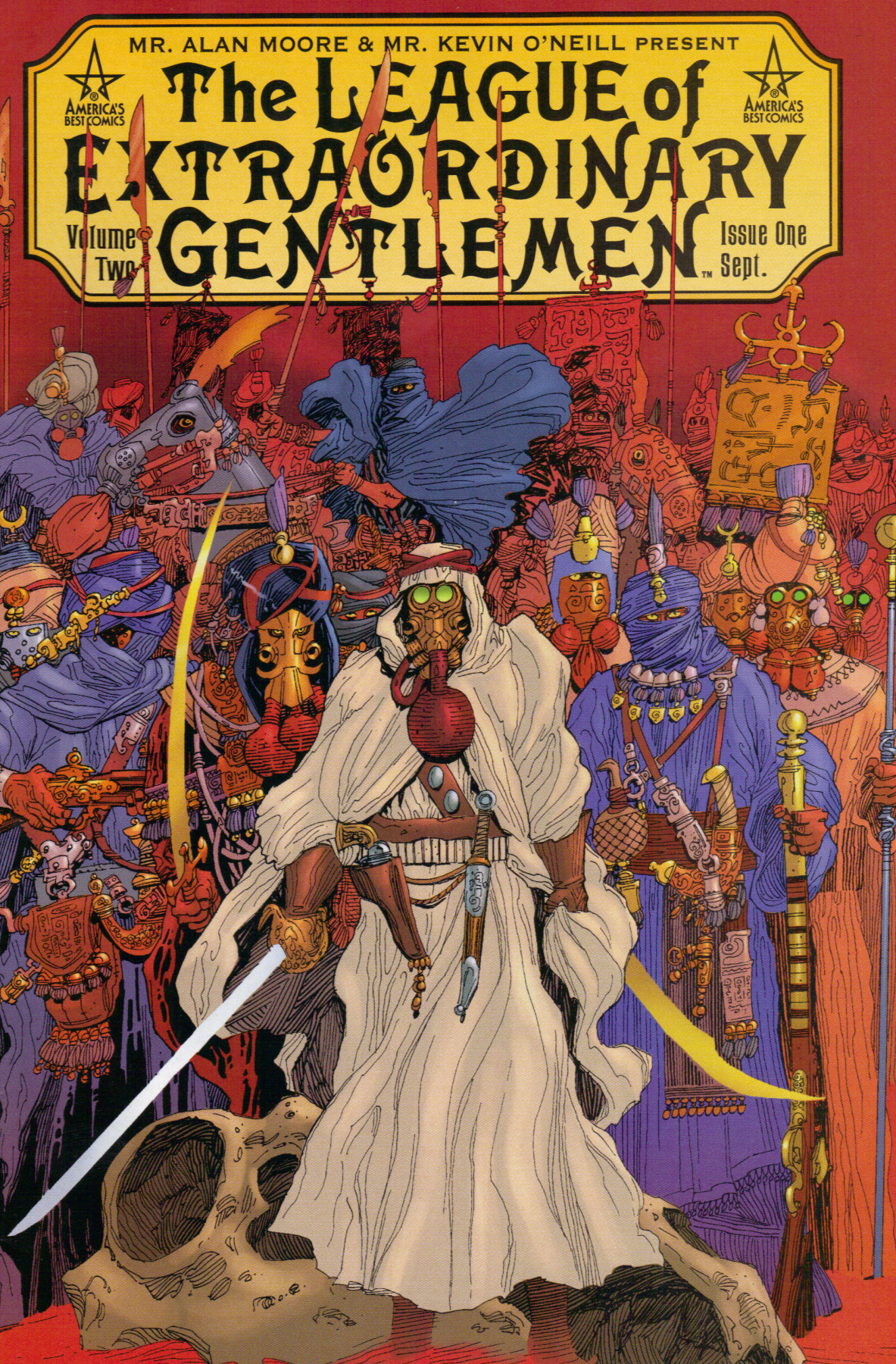 IDW/TOP SHELF MERGER.  IDW, publisher of books like Locke and Key and 30 Days of Night, as well as succesfull licensed books like GI Joe, Transformers, and My Little Pony, just bought up Top Shelf, which has a more eclectic and artsy portfolio including well-reviewed and award-winning books like League of Extraordinary Gentlemen, Jeff Lemire's Essex County, Infinite Kung Fu, and Paul Tobin's Gingerbread Girl.  Top Shelf will continue to operate as a distinct publication banner, but it wil now be an imprint of IDW.  It's a strange marriage, since many people have done their most interesting work for Top Shelf and…Nobody has ever done their best work with IDW.  But due to its many licensed properties, IDW is one of the top 5 comic book publishers in terms of market share.  (To put that in perspective, though, DC and Marvel control about 80% and Image has 10%.)  IDW's strength may help Top Shelf books reach a wider, well-deserved audience.
UNCANNY INHUMANS.  The Marvel Cinematic Universification of Marvel's comics continues, as the adjective most associated with mutants is transferred to the Inhumans, which is the group dominating Marvel's TV universe right now.  Yeah, the Inhumans movie isn't coming until 2018, but Charles Soule and Steve McNiven will debut an Uncanny Inhumans comic book in April.  Soule will continue to write "Inhuman" as well, which means Marvel will have two monthly Inhumans books on the market.  And yes, this is how the X-Men franchise started to grow as well.
DC CONVERGENCE.  Okay, I guess I'm slow on the uptake, but is anyone else worried that DC's "biggest event ever" (since its last biggest event ever) is being written by a guy who has never written a comic, and who writes bad
TV shows like Models, Inc.; Relic Hunter; and Dinosapien?
AND FINALLY, iZOMBIE IS FINALLY COMING!  In March, the CW will debut Rob "Veronica Mars" Thomas' new series, based on the great Vertigo comic.  I've been binge-watching Veronica Mars, and I'm loving that show.  If iZombie is half as good, I'll be satisfied.