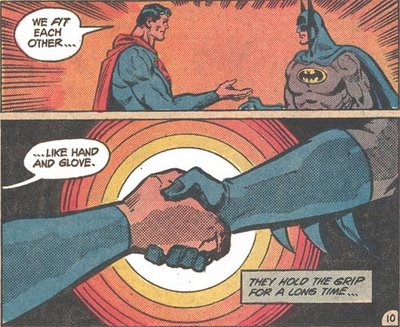 So this year, I've done my own little awards show.  I've told you about the best debuts/#1s of the year.  I spent a little time on horror comics, which underwent a mini-renaissance this year.  And of course we talked about movie and TV adaptations.
Now it's time for the big one, the main list, the books that I loved this most this year.
The problem with a list like this is usually not with what's on it, but what's not on it.  And several omissions may be glaring.  East of West isn't here because somewhere along the line the book seemed to fall in love with itself too much, and as a reader I felt I wasn't getting enough for my four bucks each month.  Sex Criminals, which was my second favorite book of 2013, isn't here because it clearly loved itself too much, taking an interesting premise and, somewhere around the sixth issue, devolving into Matt Fraction's personal sex fantasies.  Using writing as personal therapy is fine, but not everybody wants to read that. 
Also, I read a crapton of comics.  Now for the countdown….
THE BERKELEY PLACE LIST OF THE BEST COMICS OF 2014
30. Bitch Planet #1 (Image).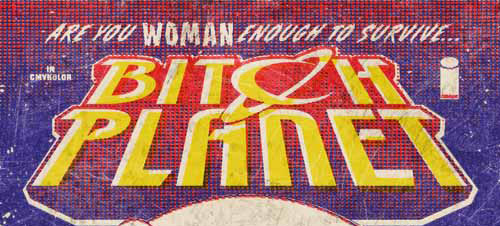 I was not expecting to like this comic.  I am not a rabid Kelley Sue DeConnick fan–there are many of them out there.  But this debut had depth and weight, masked as a simple prison exploitation comic.  This is the kind of thing that can turn casual lefties into full-blown feminists–it's a political book on one level, and on the other it's a raunchy, violent remake of Sugar Hill: Escape From Women's Prison.
I am almost certain this book would place higher on the list but there's only been one issue as of this writing, so this is as high as it goes.  For now.
 29.  Rasputin (Image).  
I'd never heard of writer Alex Grecian or artist Riley Rossmo before, but they won me over with this odd, supernatural take on a Russian legend.  The first issue was largely wordless, but managed to convey so many things with just a movement or story beat.  And the art was tremendous.  A great launch for what appears to be a highly experimental book.
28.  Hip Hop Family Tree (Fantagraphics)
It's a freakin' encyclopedia of awesome, if you're a hip hop nerd.
Last Year: This is a new book, so it didn't make the 2013 list.
27.  Beautiful Darkness (Drawn and Quarterly).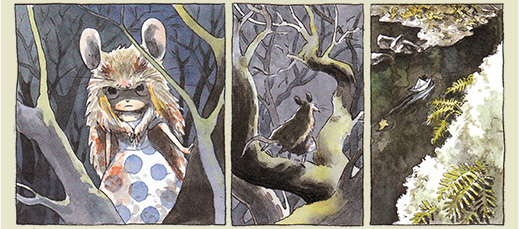 Fabien Vehlmann and Kerascoët created a magical book that on the surface looks like its for children, but the themes are terrifying.  Yes, there are fairies, but they pop out of a dead girl's body into a dying world.  It's like a fairy tale, but it's designed for the kids of today who are older and much more savvy and cynical.  Also, it's oversized and absolutely beautiful to look at.  Last Year: This is a one shot, so it didn't place on my 2013 "best of" list.
26.  Genesis (Image)
There were two great comics about the afterlife this year.  One appears later on this list, and the other was this one.  Genesis was a one-shot by Nathan Edmondson and Alison Sampson, with Jason Wordie doing some of the best coloring I saw this year, about a guy who dies and is reborn with infinite power—the power of God, essentially—and becomes so consumed with it that he forgets what gave his life meaning in the first place.
25.  Secret Avengers (Marvel).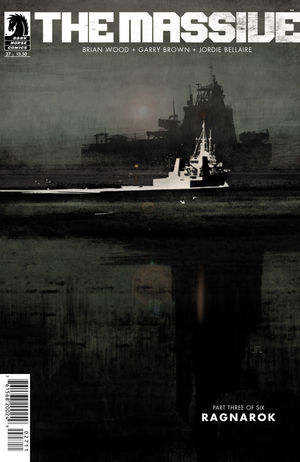 Lots of people loved this book from the start, but for me it was a grower not a show-er.  It took me time to warm up to Michael Walsh's rather unique artistic style, for one thing.  But for another, there are so many tepid Avengers books out there right now that I wasn't going to easily embrace this one.  But I was warmed over by the scenes and the wild, out-there ideas.  MODOK on a beach blanket
looking at the sun go down.  A pregnant Terminator 2 style robot.  A sentient bomb that wants to taste Carmel gelato.  The hits keep coming.  Last Year: The 2013 Secret Avengers were…Not good.
24.  The Massive (Dark Horse). 
Bryan Wood's post-apocalyptic tale is heading for a big finale.  It was still a damn good comic this year—with the highlight being an issue about a shoot out in a desolate wasteland—but the "mystic" nature of how it is all wrapping up doesn't fit with the rest of the book, which was generally a neorealistic tale of environmentalists in a natural disaster, not a supernatural one.  Last Year: Did not rank in top 20, but deserved an honorable mention.
23.  Outcast (Image).  
When I heard Robert "The Walking Dead" Kirkman was launching a new series about exorcism, I thought I'd pass.  I'm not interested in the topic, and other than Walking Dead I'm not all that interested in the writer.  Then I found out Paul Azaceta would be doing the art so I gave it a try.  I'm glad I did.  Rather than focus on little girls masturbating with crucifixes, Outcast is about a man who seems to be able to cast out demons, but he can't escape being haunted by his own past.  The book has remarkable complexity, and the narrative moves along at an appropriate pace: Creepy, but not creeping.  Last Year: N/A
22.  The Names (Vertigo).  
Peter Milligan and the great Leandro Fernadez are crushing this new series, which seems to be part action movie, part spy novel, and part conspiracy theory.  It starts out with a shady death, and then quickly moves to the widow, Katya, who is one of the only strong African American female leads in any comic on the stands today.  In fact, she may be the only one.  But don't buy it to support diversity, buy it because it's excellent.  Last Year: N/A
We're just getting started, hit "next" to continue the countdown!