No, Image Comics—the biggest independent publisher in the business—didn't sell more than Marvel or DC overall, but man did they move issues of Saga and Walking Dead!
Diamond Distribution, the biggest provider of comics to brick-and-mortar shops nationwide and the exclusive distributor for most of the "big" publishers, announced its sales figures. It's important to note that these do not include digital sales, which are a different animal.
For single issues of comics, a.k.a. non-trade paperbacks, a.k.a. "pamphlets," The Walking Dead #115, its "10th Anniversary Issue," topped the chart. This was true last year, too, when its 100th issue was the bestselling comic.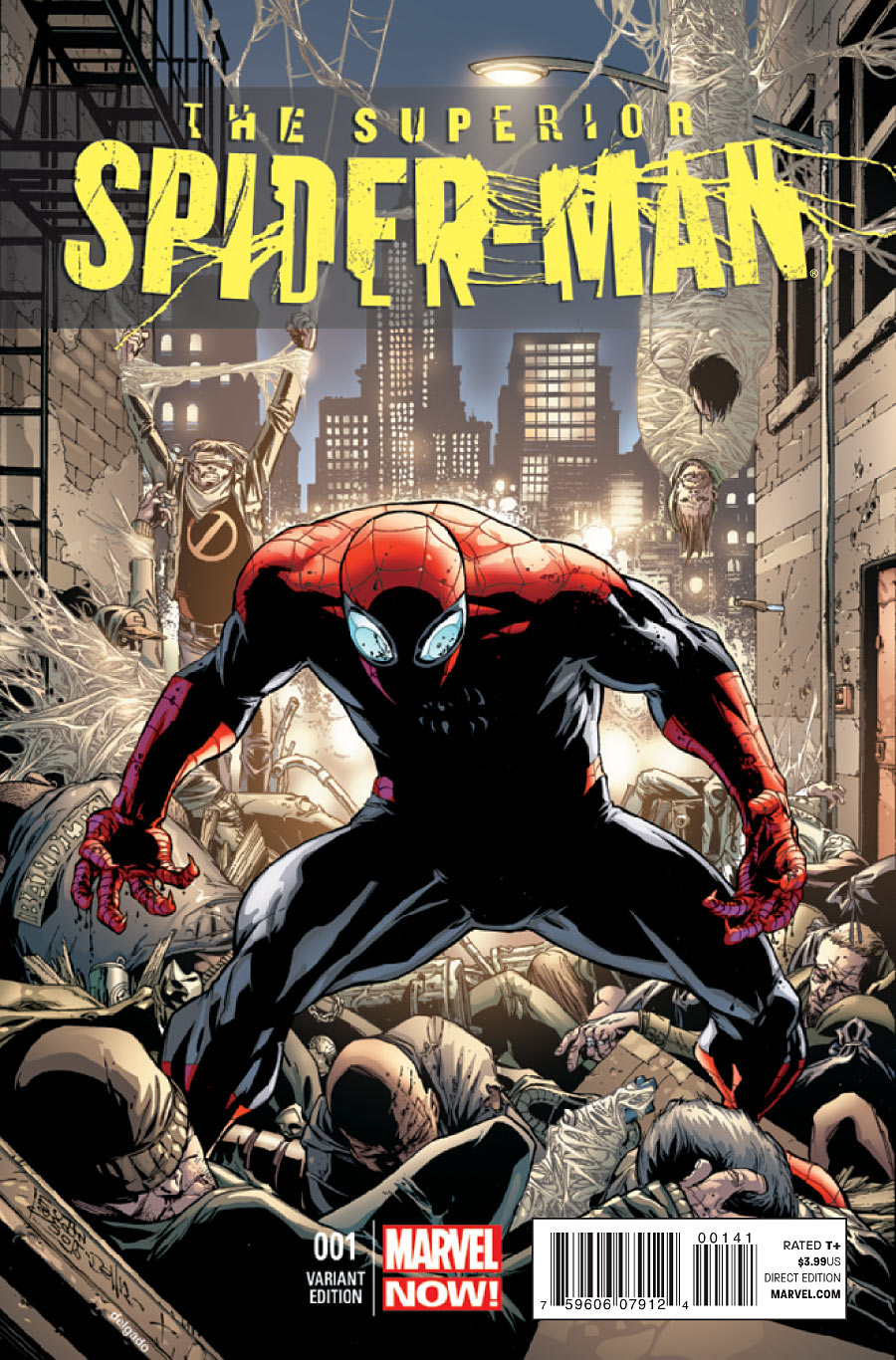 Here's the full countdown:
Top 10 Comic Book Issues Sold In 2013
1. The Walking Dead #115 (Image)
2. Justice League of America #1 (DC)
3. Sueprman Unchained #1 (DC)
4. Guardians of the Galaxy #1 (Marvel)
5. Superior Spider-Man #1 (Marvel)
6. Infinity #1 (Marvel)
7. X-Men #1 (Marvel)
8. Age of Ultron #1 (Marvel)
9. Uncanny X-Men #1 (Marvel)
10. Superman Unchained #2 (DC)
Note that 80% of the top 10 books were #1s, and only one of those (Superman Unchained) was a new original series. The others were relaunches (although the last GotG series was over a decade ago, so maybe that counts as new) or "events." In short: The big two's policy of using a #1 to sell books seems to be working. (Except that loyalty counts, too, with Walking Dead topping the list two years running.)
On the Graphic Novel (a.k.a. trade paperback) front, Image also took the top title. And the second. And the third…
Top 10 Graphic Novels Sold In 2013
1. Saga Vol. 1 (Image)
2. The Walking Dead Vol. 1 (Image)
3. Saga Vol. 2 (Image)
4. The Walking Dead Vol. 18 (Image)
5. The Walking Dead Vol. 2 (Image)
6. The Walking Dead Vol. 19 (Image)
7. Hawkeye Vol. 1 (Marvel)
8. Batman Vol. 1: Court of Owls (DC)
9. Batman: The Killing Joke Sp. Ed. HC (DC)

10. The Walking Dead Vol. 3 Image
70% of the list is Image. That's good news. 90% of the list deals with three franchises: Walking Dead, Saga, and Batman. That's bad news. There's a lot of good stuff out there, and when a few titles dominate the market it shows a lack of imagination on the part of us, the consumers.
Overall, Marvel and DC still own two thirds of the market share, but Image and IDW are chipping away. Marvel lost half a percentage point from 2012 to 2013, and DC lost a whopping 1.6% of its readers over the same period. Where did they all go? Well, Image posted a gain of .7% and IDW's sales went up a full point. (How did IDW do it? One title: "My Little Pony: Friendship Is Magic.") The other big indies also did well: Boom!, Dark Horse, and the recently relaunched Valiant all posted gains.
And the rising time lifted all boats: Stores sold 10% more comic books in 2013 than they did in 2012.
It's a good time to be reading comics!