Matt Fraction is the flavor of the year right now, with two innovative takes on two classic Marvel books: The Fantastic Four and Hawkeye.  He's also the rare example of an outside-the-box creator who tends to do his best work for Marvel, not on his own indie books.
My ten favorite Fraction books appear below…
10.  THE FIVE FISTS OF SCIENCE
I admit, it took me a few tries before I could really appreciate this book as something more than a different take on the League of Extraordinary Gentlemen.  It features historical luminaries Mark Twain, JP Morgan, Thomas Edison and Nikola Tesla in a science adventure that's a little slow-going at times, but gets point for the second- and third-acts.  It made my list—but just barely.
9.  REX MANTOOTH: KUNG FU GORILLA
Sold as part of the "Double Take" comics, in which half of the book was Joe Casey and Charlie Adelard's brilliant Codeflesh story, Rex Mantooth presaged the wild, crazy, randomness of Cassanova (see below).  Robots.  Talking gorillas.  Zombie Steven Hawking.  I don't think this has ever been reprinted, but if you can find it, it's a blast.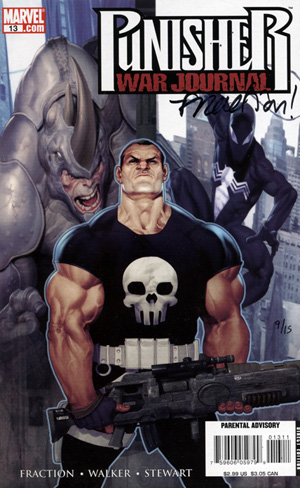 8.  PUNISHER WAR JOURNAL #1-4

Matt Fraction's Punisher: War Journal run was his first major Marvel work, and it arrived at a time when Punisher hadn't had a good Marvel continuity book in a very, very long time.  Even Ennis' great Marvel MAX run was in the rearview mirror.  Fraction, co-writing with Rick Remender, rejuvenated the character and made him matter again.  This initial arc, titled "How I Won the War," tied into Marvel's Civil War event—so it clearly brought Punisher into the Marvel U fold.  I loved his Punisher run.
Fraction's entire run was very good.  But one issue stands out as very different from the rest.  In issue #4, he wrote a quiet little story called "Small Wake for a Tall Man" that brought Punisher's enemies together in a bar to drink and tell stories about how much they despised Frank Castle.  It was a wonderfully intimate, character-driven tale that crossed the bridge between Marvel MAX and Marvel U Punisher. What made Ennis' MAX books so brilliant was the detailed and thorough portrayal of Punisher's victims and enemies, who were pimps and gangsters.  That's what Fraction did for supervillains in this story.  Absolutely great, and with a solid "hook" at the end—which I won't spoil for you if you haven't read it.
7.  FF (MARVEL NOW! VERSION)
Some may disagree, but I think Matt Fraction's gifts are not in the area of innovation but rather in the way of implementation.  Here's what I mean: Fraction is great at taking established characters and ongoing ideas and refreshing them, or adding a sense of charm or love for the character so that his stories feel exciting—even when we've seen them before.  Nothing he did on Punisher: War Journal, or in his first "solo" event (Fear Itself), or even on Hawkeye is something that was created out of whole cloth.  It all references and/or builds off of established work.  But he clearly loves his characters, and loves to write, so the stories he produces feel alive.  That's all too clear in his work on FF.  Jonathan Hickman was the innovator here: Create a superhero team about kids, and their relationships with their parents and teachers, but don't write it for kids, write it for adults.  My problem with Hickman's work on this book was that it often felt clinical—he has a distance from his characters that comes from his intricate plot-work and his focus on storytelling.  Fraction, on the other hand, doesn't have much "story" or exposition in his FF work—it's all about being in the moment.  Mike Allred is the perfect artist for this kind of thing as well.  Together, Fraction and Allred have turned FF into a "must read" for me: The book has heart, soul and is full of love.  And that's what makes a Matt Fraction book unique.
6.  THE INVINCIBLE IRON MAN #1-24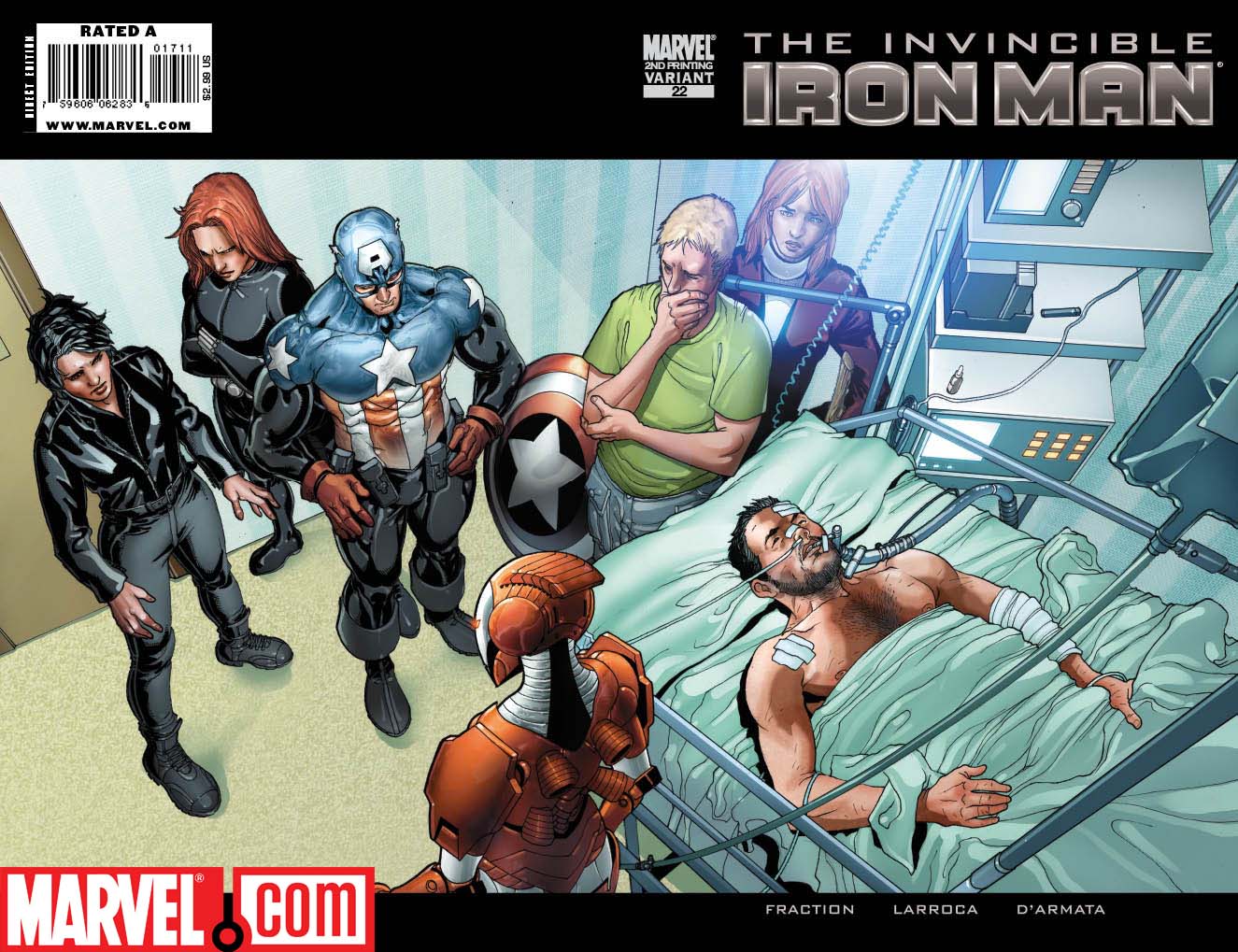 Prior to 2009, I hadn't read an Iron Man comic in thirty years.  I just didn't care about the character.  I found his books dull.  Then, along with Salvador Larroca, Matt Fraction rebooted the character, won an Eisner for best new series, and showed the world how Iron Man could be interesting.  Previous attempts on Iron Man almost always focused on giving him new armor, putting someone else in the suit, or having Tony drink.  In his first two years of his long run on the character, Fraction explored the character—not the armor—of Tony Stark.  He created a female Iron Man (Rescue).  He took Iron Man through several Marvel events, and brought him out the other side a truly changed being.  It was great stuff.  I did enjoy some of what followed in the Stark Resilient and the end of his run, but it was those first 24 issues that were absolute gold.
For the next five, hit "next."